To send a secure message to the Vermont Department of Taxes using your myVTax account, please follow the steps below:
Step 1:
Login to your myVTax account.
Step 2:
Select Send us a message from the I WANT TO section located in the last column.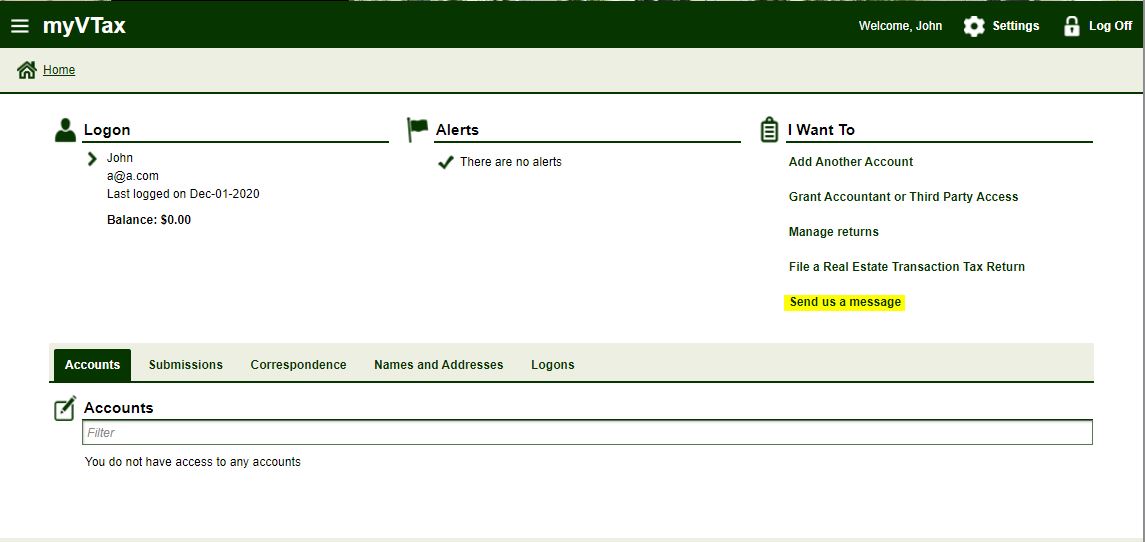 Step 3:
Fill in the Message Type, Subject, and Message fields. You may also attach additional documents to your message. Once you have completed the form, go to the bottom right corner of the webpage and select SUBMIT.