To send a secure message to the Vermont Department of Taxes using your myVTax account, please follow the steps below:
Step 1:
Log in to your myVTax account.
Step 2:
Select Send a Message from the I Want To tab.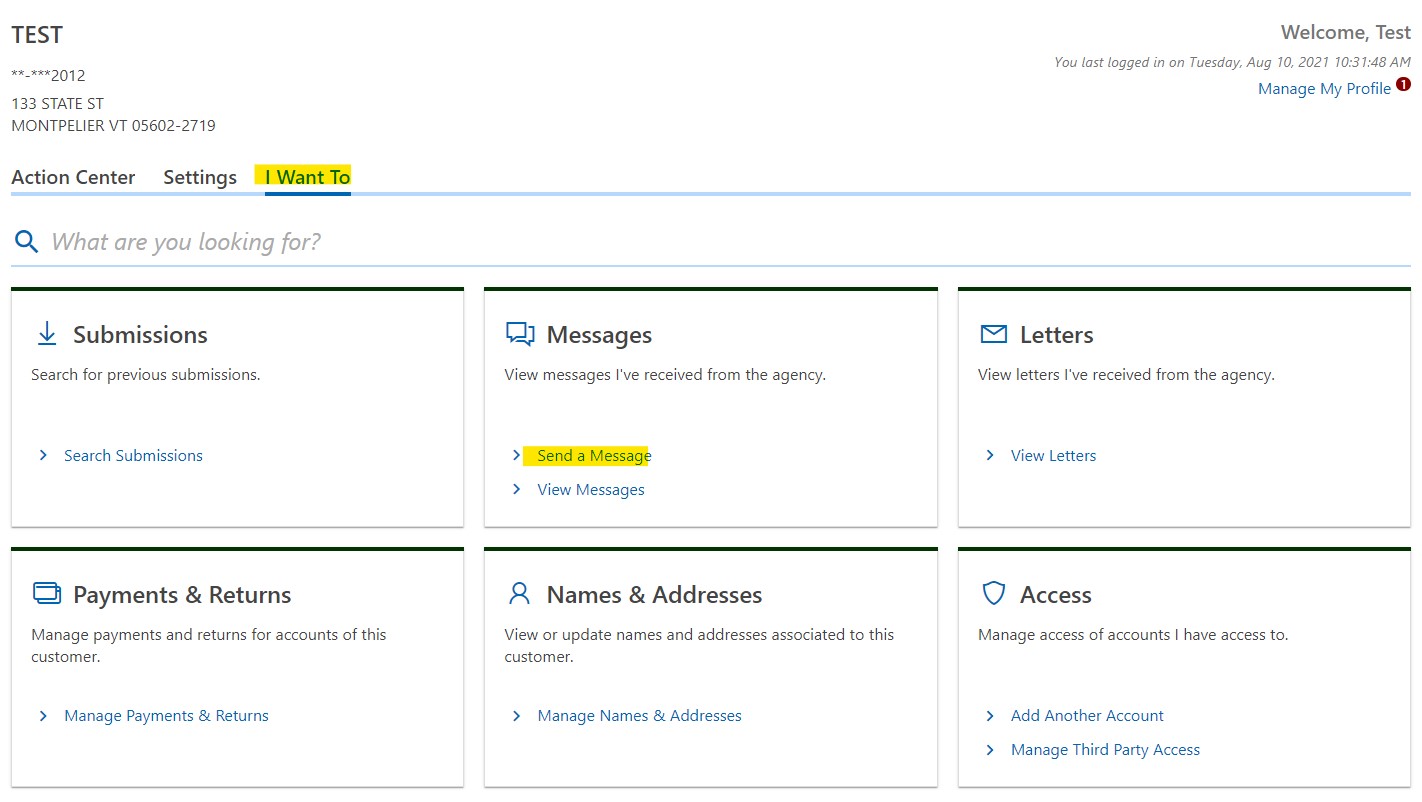 Step 3:
Select the Message Type, enter a Subject, and type your message in the Message Field. You may also attach additional documents to your message by clicking Add. Once you have completed your message, click Submit at the bottom right.